The Top Songs of 2013 playlist continues, with the ten best dance songs playlist. By "best dance songs" I don't mean "biggest bangers." Anyone quality producer can lay down a floor shaker and even anthemic crescendos a la David Guetta and Calvin Harris are starting to sound tired. While the tracks below will make your hips shake, they also combine the zeitgeist of EDM right now and the direction dance music is heading.
The Best Dance Music of 2013
First posted August 2013 by Earmilk
As I mentioned in the previous post, this year's crop of best dance tunes had a lot of retro remixes, but you'd not confuse this Clark Kent remix with an earlier dance era. Sure it opens with a ghostly a capella and follows that with a synth that could have come from 1984, but when the dubstep drops in you know this to be firmly 21st century. The washes and the thick bass make the song sick, and I'm just as impressed how he mixed Robinson's simple piano melody with that very different-sounding synth. But mostly, somehow the Clark Kent remix makes this song sound so much more haunting than I ever thought Smokey Robinson could.
First posted April 2013 by the Astral Plane
I promised Cashmere Cat would make this list and here he is at number nine. I listened to this remix so much that I went and checked out Miguel, but it turns out what I really like about this song is 100% due to Cashmere Cat. Those looking for bangers may be disappointed to see this track on the list, it's really an early-evening song.  But the best isn't always the hardest, and I think Miguel is doing unexpected things with his mixes. I love his use of the squeaky bed springs, a tongue-in-cheek reference to sex that's much fresher than the clichéd sound of a woman moaning. One of the growing trends of 2014 is slowed-down vocals, and this mix demonstrates this nicely. When you first learn mixing, playing with pitch is an easy way to kill a party so I'm doubly impressed to see it done effectively. I also like the way he picked out the particularly fun couplet of this song and focused on it, without making the vocals sound repetitive. Probably because of all that synthy magic he's mixed together to make this into one delicious soup.
First posted in January 2013 by Disco Demons
Speaking of early-evening songs, this Wild Belle remix is probably the slowest jam on the list. Yet I can't help but want to sway when that disco groove kicks in at :50. What's sophisticated about this remix is how he perfects the original. It's a good song, but a little repetitve, and Employee of the Year drops some of that, focusing on the strongest lines of the song. "It's Too Late" would make a great closer (or opener), or a funny ditty for washing dishes, walking the dog, or romancing a first date. Probably too short at just over three minutes, which is all the reason to play it again. If you like this low-tempo number, you should probably check out my best indie pop list.
First posted January 2013 by Manalogue
Let's pick up the pace a little with some house music. What really grabs me about this song is the fantastic vocals. His gospel-worthy voice combined with the short trumpet frill makes this 2013 song sound like it could have been a remix of some old 70s vinyl from the rummage bin. The group is Italian, so I can't tell you much about them, all I know is that his enthusiasm is infectious.
I was disappointed by Phoenix's newest effort after their breakout fourth album. The songs didn't have that addictive quality that made me want to sing along despite the inexplicable lyrics (to be fair, they're French). All that is quickly forgotten with Kastra's irresistible electro remix. The song peaked at number 11 on the US alternative charts, but it's Kastra's remix that reminds me what makes electro so exciting and fun.
Get Your Twerk Ready for the Five Best Dance Songs of 2013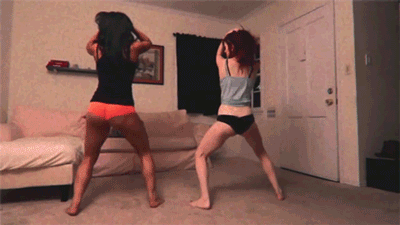 First of all, I like this song. The message of a man with a sordid past opening his heart is intriguing. But the original keeps that same slow, sizzling pace throughout, while the Kiely Rick remix keeps the sultry but picks up the tempo. The parts of the song with the higher-pitched vocal and the piano riff are buried in the original, while Kiely Rich brilliantly emphasizes these parts with some trills of his own in a tremendous buildup to a satisfying climax.
First posted in January 2013 by Hilly Dilly
"Fade" isn't a dubstep tune like the ones that got him recognition with Ellie Goulding. It's more like the drum and bass of the mid-nineties. The lyrics on this song really shine. Jakwob was smart to open with an a capella of Maiday's sweet voice pleading "I want my sparkle back. Why does it always fade to black." Maiday's vocals take this from a common dance tune to something really beautiful.
I'd argue that 2013 is the year that trap music exploded. Dance music had slowed down with dubstep drawing the bass to a slow wobble while Southern hip-hop was exploring the low-tempo groove with lean-inspired chopped and screwed tracks. Both genres are slow and have a darker edge. But most trap music is just one or two DJs in a studio. Keys N Krates stands out from the rest by combining live syths with live drumming and turntablism, making them more of a band than a group of DJs. "Treat Me Right" has a fun video (reminiscent of Justice in its visual style) but the video cuts out the end of the song, where it gets really sick. What blows my mind about "Treat Me Right" is how many directions they manage to go with only a single line to play with. You think you know where it's going in the first minute, as it builds and builds, but the dark melody it drops into at 1:40 is unexpected. Then swerves in a completely different direction on the second drop. Even from there it continues to build, with dark, sexy vocals grabbing you at 3:40…but they're the same vocals slowed down to sound completely different. Fucking magical how they pull that off. "Treat Me Right" is 100% from start to finish.
Like pretty much everyone else, I was addicted to "I Love It" from the first time I heard it. In fact I loved it so much, I almost didn't bother to listen to the Solidisco remix, thinking it would be impossible to make this track any more infectious. It's always so disappointing hearing a DJ ruin a great song. But Solidisco was definitely one of the biggest up and comers of 2013, so I gave it a chance. And OH MY GAWD I'm so glad I did. Solidisco may be making, well, solid disco, but this right here is pure electro bliss. Play this at any dance party and I bet you a cocktail the kids will dance like they've forgotten how to stand still.
A heard a rumor that this song was huge in Europe in 2013, but I never heard it on the radio yonder in California. Then again, I don't listen to much radio. Maybe when you hear "I Got My Eye On You" you'll understand why.  "I Got My Eye On You" turns my head into a bobble doll. I don't know what else to say because the twitchy melody has me dancing at my keyboard. Luciana's sassy vocals have me singing along. The counting section has me pumping my hand in the air…and before I know it the song is over, and I'm as spent as your mom on Christmas Eve. I'll just leave it with Nari & Milani's words: "if you don't like beat better get the fuck out."
Want more? Check out the gif-tastic Best Dance Songs of 2013 11-20, or perhaps mosey on over to 2012's best dance songs. Or if you want to get really old-timey, zoom all the way back to the first Best Dance Music list from 2009. Surely there's something in all these lists to make you shimmy.