The Best Dance Songs of the Year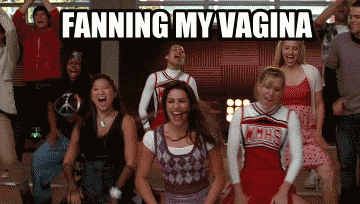 With joy I present the hottest dance songs of 2012. These have been tested on random samples of teenage girls, drag queens, and punk rock kittens. Well, actually just on me, but those folks all live in my heart. And deep within my heart, when they hear these tracks they dance.
Top Dance Songs of 2012
Azealia Banks – 212
From the June 2012 EP 1991
This properly belongs on my hip-hop list, and you'll find it there, but it deserves the top spot on my Best Dance Songs list. I tried to avoid duplication, but it truly deserves a high-ranking spot on both lists. I only DJed a few times in 2012, but every time I did, this was the song that people came up to me and asked who the artist was. The beat is positively primal and her fast simple rhyme scheme will have you trying to rap along. You'll find Azealia is too fast for your tongue, so you may as well give in and let the rhythm move you.
Brodinski (feat. Louisahhh!!!) – Nobody Rules The Streets
Released June 12, 2012 on the single Bromance #3
Those who turn their noses up at dance music often complain about the repetition. "Nobody Rules These Streets" is a perfect example of how repetition in dance music succeeds. Louisahhh!!! only has one sentence in this song, and she sings it many times, but I don't think a single time is identical to any other time. With every measure, Brodinski brings takes the song somewhere new. This is the hottest drop of the year, for dark sexy moments where the ladies bend their legs and dip as low and slow as they can. Even though the song only has one line, "Nobody Rules These Streets" still tells a story: Louisahhh!!! is a big fish in a big, dirty, nasty pond.
If you like this one, also check out "Tonight's the Night" on the Top Dance Music of 2012 11-20 list.
Lisa Mitchell – Neopolitan Dreams (Sound Remedy Remix)
First posted May 24th, 2012 on Indie Shuffle
You may have noticed that I don't put a lot of dubstep on YNFB/FIF. It's not that I don't like it, it's that I like it in small, exceptional doses. I prefer it to change the mood, not to set the mood for the whole night. Whether you're hesitant to get on board with dubstep or a longtime fan, check out Sound Remedy's remix, as it is truly exceptional. He somehow manages to take this light and pretty pop song and make it both dubstep and glitchy 8-bit. Positively a gorgeous remix that's bringing something new and unique to the dubstep genre.
Robert DeLong – Global Concepts
From the October 2012 EP Global Concepts
Robert DeLong is the electronic musician I am most excited about for 2013. He makes electro with percussion that gives a nod to the Jamaican sound popularized by artists like Diplo and MIA. Maybe it's because of the unexpected two-step pulse, or maybe it's because he uses, like, REAL drums. "Global Concepts" is filled out with effects that sound like a rain stick. As a bonus, DeLong's lyrics aren't the same crap you usually get with dance music. Sure, the refrain "Did I make you fucking dance" is as good an anthem as any, but the rest of the song is filled out with lines like "After I die, I'll re-awake / redefine what was at stake / from the hindsight of a god." And who uses words like "entropy" in a dance song? It's nice touches like this that make Robert Delong one of my favorite discoveries of 2012.

Five More: Bring It!

Major Lazer – Get Free Colombian Jungle Remix
Posted only once, Aug 24th, 2012 on WeLikeItIndie
I'm glad to hear Diplo has moved away from the daggering and back to the Reggae-esque jams that made him famous. "Get Free" is a fun pop song to begin with, and Columbian Jungle keeps Amber Coffman's lyrics in tact. (Did I mention that's Amber of the Dirty Projectors? Are you excited yet?) In fact the lead-in is pretty much the untainted original. But then a dude's aptly says "What?" and shit gets wacky. And by wacky I mean sick, tongue-out-your mouth waggedy-wack. Then it's back to Amber's angelic vocals, so when the wackety smacks you again it makes your jaw drop.
Basto w/ Martin Solveig – The Night Out (A-Trak Remix)
First posted by ChubbyBeavers on July 24, 2012
Whooooo-boy this remix is epic. The build up! The break down! This is one to make you wet your pants, right here. The song is already getting interesting when the vocals come in at the thirty second mark but it unleashes the sick and nasty at 1:42. The climax is a solid thirty second build up with climbing sirens. One of the bangers of the year.
Fun. – Some Nights (Synchronice remix)
First posted October 22, 2012 on AskMeAboutMyMusic
A sick remix of arguably the hottest pop rock song of the year. Need I say more?
The Soundmen – Funny Feeling (feat. All Dom Wrong) (Panic City Remix)
First posted October 2, 2012 on Surviving the Golden Age
Panic City is a San Francisco DJ starting to gain worldwide acclaim. His 2011 remix of Kaskade's "Move For Me" topped Hypem's Most Popular list this year, as did this one. This is a clean mix, with no glitch or stabs to put it into the evil sick territory. But as the popularity of acts like David Guetta has shown, sometimes a nice clean house mix is just what the doctor ordered. It's hard to imagine a crowd of dance-hungry fools not going crazy for the bass drop at 3:25.
Die Antwoord – I Fink Ur Freaky
From the February 2012 EP Ten$ion
I don't know why Die Antwoord's album didn't get better reviews. It's not like there are a lot of sexy South African rap-rave acts that sound like them…it's not like rap-rave is even a genre that has much competition. Nor are there many rappers out there with a voice like Yo-landi Vi$$er, and that's before you catch lyrics like "I got more bling than Mister T." If you like this one, you have to get "Baby's On Fire" because it's just as hot.
Nero – Me & You (Roksonix Remix) 
ONLY posted by The Music Ninja, on July 2nd.
This is the second-best dubstep song of 2012. From the first few seconds, when she says "Are you ready?" you know Roksonix is about to throw down an anthem. But it while this Nero remix has all the attitude of a house anthem, he takes it dubstep. When the bass goes wubbety wub it reminds me of a fat man's face motorboating a massive pair of breatsesses. And if that isn't enough, at 2:37 the song goes double time (which, in a dubstep song is normal time)
That's it for the Top Dance Songs of 2012. If you missed it, be sure to check out the first part of this, the Top Dance Songs of 2012 11-20. If you love to jam, you will also find plenty of great dance music on the Top Electro Songs list and the Top Hip-Hop songs list, still forthcoming.