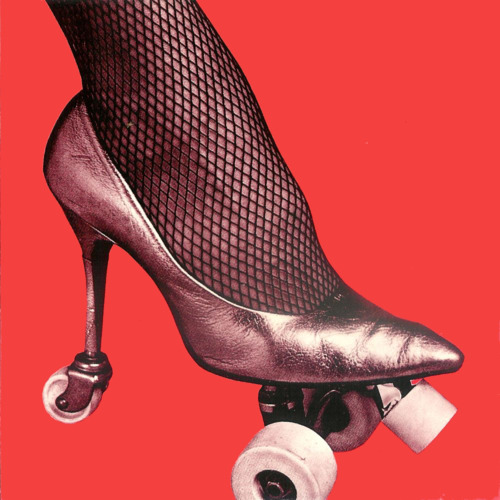 The Top Ten Indie Pop Songs of 2012
The unofficial tagline of this site is "It's not Brittany, bitch." But my hopes are that the days of such cornball kinderwhore are over. Why just you listen to these ten delicious pop songs from 2012 and you'll find you're beginning to feel much more optimistic about the future of pop music.
After drafting this list, I realized quite a few of these albums haven't been released in the U.S. yet. Sorry for any aneurisms this inaccuracy causes in your tender, particular brains. But we gotta keep it up and coming around here.
1. We Were Evergreen – Baby Blue
"Baby Blue" was their only US single in 2012
"Baby Blue" is bliss, right from the little breaths that open the song. The slight echoes behind the harmonies and the one-up coin sound effect at 1:12 are nice touches but this would be an adorable song with just the pianos and playful harmonies. This is what sunshine sounds like.
2. Yes Nice – Empty Spaces (Oh No! Yoko Remix)
From their remix CD Yes Nice Remixed Feb 2012
This isn't your standard remix. It begins with beautiful a capellas; next come the violins. The vocals are chopped in a way that somehow transcends the typical electronic song. It doesn't have the structure of your typical remix either, which generally has a a minute long intro and outro and two or three climaxes. Instead, this starts out soft and lovely builds to a single gorgeous cacophony and ends swiftly. Empty Spaces is musically interesting from beginning to end, and when you've listened to it a few times the lyrics are fun to sink into.
There are some who would object to including a remix (or two) on this list because it takes credit from the original artist. But I see it as a way to give space for two acts. Oh No! Yoko makes some delightful songs of their own well worth checking out.
3. Blacklight Dinner Party – Older Together
From B.L.D.P. Oct. 2012
From the first second "Older Together" starts with a take-no-prisoners hook. The guitar and and throbbing synth compliment it perfectly. Instead of the standard motif of playing the hook with the chorus, that piano bit lets up for the vocals, so neither delight has to compete. Before you're sick of the hook, the vocals come in. Before you can tire of the vocals, there's that hook. His voice is unique but not quirky, and a subtle reverb gives it that extra little something. The second refrain takes it up a notch with a synth brass section.
It speaks to just how good this song is that I've been listening to it since the single was released last year and it still holds up to songs I've only been enjoying for a few months. It's a sweet song with an irresistible melody. Fans of Peter Bjorn and John's adorable ditty "Young Folks" will like this one. Shockingly, Amazon offers their whole album for under five bucks (right now Amazon is selling all five songs on that album for $2.99). Get it now before the cool kids catch on.
4. Gemini Club – By Surprise
From Here We Sit April 17,2012
This would be a catchy song with just the vocals, piano and drums. But there's a lot of little touches that make it more polished. The synth trills. Before the refrain there's a two measure vocal sample that hints at the vocal layers to come. The layered and sampled vocals that make up the bridge are delightfully surprising. The drummer does little effects, just enough to keep it interesting but not enough to get self-indulgent. I'm happy to report that every other song I've heard from Gemini Club is just as nice as "By Surprise."
5. Alt J – Breezeblocks (Girls on Drugs remix)
Check out more GirlsOnDrugs remixes on BandCamp
Alt-J has put out one of my favorite albums of 2012, and it would be fair to put "Breezeblocks" on this list. But I want to be sure you hear this remix, which turned out to be one of my most-listened to songs of the year. Something about the vocal decay, like at the end of the phrase, "here I go," just works. It reminds me of the way visual artists are working with distorted images, finding beauty in what's broken. And the tremolo is subtle, but tickles the eardrums just the same.
6. Jhameel – Collision
From the Jan 2012 album Waves

Jhameel makes your standard indie pop electro, but one thing sets him apart: he has a an interesting voice with a fantastic dynamic range. He croons, he yells, he shrieks. When he sings "You should be treated like a lady!" there's an exclamation in there for sure, and he tops that by intensely shouting "Let me show you my respect love!" Then it's down to a sexy whisper: "Pretty lady, give me something to work for," this rises in intensity until he's shouting again. It's not often a male pop singer makes this much of his voice. He released an EP this year, and Collision is the song where he shows off his chops the most.
7. Joywave – Betelguese
From the March 2012 album Koda Vista
Apparently all the tracks on this album sample Miike Snow and LCD Soundsystem, but you'd not necessarily notice right away, like you would with any dirty ole' mashup. With the piano and the surging synth under the voice singing "All my friends are ghosts," Betelguese starts off sounding like Radiohead. Just after one minute though waves of synth take over, in yet another example of why this year's Best of 2012 list is all about catchy keyboard riffs. That synth gives the song a lighter, more playful sound while the vocal sections flirt with something darker. This is my favorite song on Koda Vista but listen to the whole of Koda Vista to hear why Joywave is an aptly named band. "Golden State" and "True Grit" are also stand out tracks.

8. The Neighborhood – Sweater Weather
From Jan 2013 album I'm Sorry…
There's always a late addition to the list, and The Neighborhood takes it. It's a bigger accomplishment to climb up the list, past songs I've been loving all year. I don't make such decisions hastily. But it had to be done. The lyrics are just so evocative: "with my toes in the sand…touch my neck, I'll touch yours…let me hold both your hands in the holes of my sweater…run my finger round your tongue 'cuz you love the taste." Can't you just smell the ocean when you hear this song? Can't you feel the chilly California wind? Play this song to get your snuggle on.
9. Little Boots – Shake
From the 2013 album Nocturnes
OK, this one is a cheat. The song "Shake" was released in the UK in 2011, but on the other side of the pond we Americans weren't wise to it until 2012. So I was expecting the album, or at least the single, to drop…and I'm still waiting. So while I listened to this song all through 2012, apparently it is a song from last year…or next year. So sue me.
Before Lady Gaga blew up, Little Boots was the salvation of pop music. While Britney was still the name on every tween's lips, Little Boots was writing her own songs and playing her own instruments. She plays the piano, keyboards, synthesizer, stylophone and a Japanese electronic instrument called Tenori-on. Um, Britney, who? "Shake" is a more stripped-down sound with a simple disco beat, so I thought I would grow tired of it. Alas, "Shake" has been on my heavy rotation all year.
10. Until The Ribbon Breaks – Pressure
Unreleased

This song reminds me of "Chains" by Kenna. "Pressure" is slower, but both express the notion of stress with a sophisticated electro sound.
I've blogged about UTRB before. He contacted me to let me know I missed the window wherein he was giving the song away for free on his website. Bummer. On the bright side, since this song is still unreleased, perhaps UTRB will find his way onto some Best of 2013 playlists as well.
Image source: As best I can tell, someone on Tumblr ganked this image from the cover of the Rattles album Hot wheels. I don't know why, but I feel bad that this obscure band has been robbed of their marketing hook. Probably because it's an obscure band. You know I'm a sucker for those.