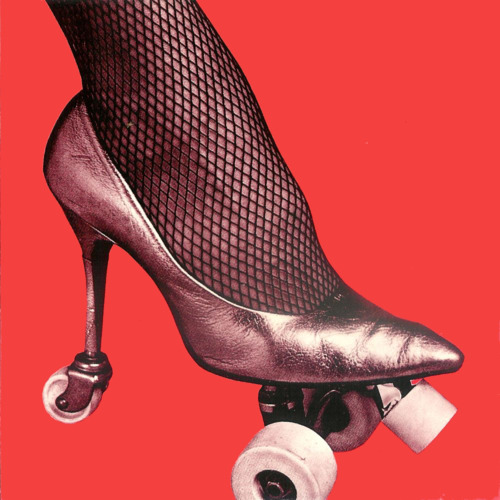 The Top Ten Indie Pop Songs of 2012
The unofficial tagline of this site is "It's not Brittany, bitch." But my hopes are that the days of such cornball kinderwhore are over. Why just you listen to these ten delicious pop songs from 2012 and you'll find you're beginning to feel much more optimistic about the future of pop music.
After drafting this list, I realized quite a few of these albums haven't been released in the U.S. yet. Sorry for any aneurisms this inaccuracy causes in your tender, particular brains. But we gotta keep it up and coming around here.
1. We Were Evergreen – Baby Blue
"Baby Blue" was their only US single in 2012
"Baby Blue" is bliss, right from the little breaths that open the song. The slight echoes behind the harmonies and the one-up coin sound effect at 1:12 are nice touches but this would be an adorable song with just the pianos and playful harmonies. This is what sunshine sounds like.
2. Yes Nice – Empty Spaces (Oh No! Yoko Remix)
From their remix CD Yes Nice Remixed Feb 2012
This isn't your standard remix. It begins with beautiful a capellas; next come the violins. The vocals are chopped in a way that somehow transcends the typical electronic song. It doesn't have the structure of your typical remix either, which generally has a a minute long intro and outro and two or three climaxes. Instead, this starts out soft and lovely builds to a single gorgeous cacophony and ends swiftly. Empty Spaces is musically interesting from beginning to end, and when you've listened to it a few times the lyrics are fun to sink into.
There are some who would object to including a remix (or two) on this list because it takes credit from the original artist. But I see it as a way to give space for two acts. Oh No! Yoko makes some delightful songs of their own well worth checking out.
3. Blacklight Dinner Party – Older Together
From B.L.D.P. Oct. 2012
From the first second "Older Together" starts with a take-no-prisoners hook. The guitar and and throbbing synth compliment it perfectly. Instead of the standard motif of playing the hook with the chorus, that piano bit lets up for the vocals, so neither delight has to compete. Before you're sick of the hook, the vocals come in. Before you can tire of the vocals, there's that hook. His voice is unique but not quirky, and a subtle reverb gives it that extra little something. The second refrain takes it up a notch with a synth brass section.
It speaks to just how good this song is that I've been listening to it since the single was released last year and it still holds up to songs I've only been enjoying for a few months. It's a sweet song with an irresistible melody. Fans of Peter Bjorn and John's adorable ditty "Young Folks" will like this one. Shockingly, Amazon offers their whole album for under five bucks (right now Amazon is selling all five songs on that album for $2.99). Get it now before the cool kids catch on.
4. Gemini Club – By Surprise
From Here We Sit April 17,2012
This would be a catchy song with just the vocals, piano and drums. But there's a lot of little touches that make it more polished. The synth trills. Before the refrain there's a two measure vocal sample that hints at the vocal layers to come. The layered and sampled vocals that make up the bridge are delightfully surprising. The drummer does little effects, just enough to keep it interesting but not enough to get self-indulgent. I'm happy to report that every other song I've heard from Gemini Club is just as nice as "By Surprise."
5. Alt J – Breezeblocks (Girls on Drugs remix)
Check out more GirlsOnDrugs remixes on BandCamp
Alt-J has put out one of my favorite albums of 2012, and it would be fair to put "Breezeblocks" on this list. But I want to be sure you hear this remix, which turned out to be one of my most-listened to songs of the year. Something about the vocal decay, like at the end of the phrase, "here I go," just works. It reminds me of the way visual artists are working with distorted images, finding beauty in what's broken. And the tremolo is subtle, but tickles the eardrums just the same.