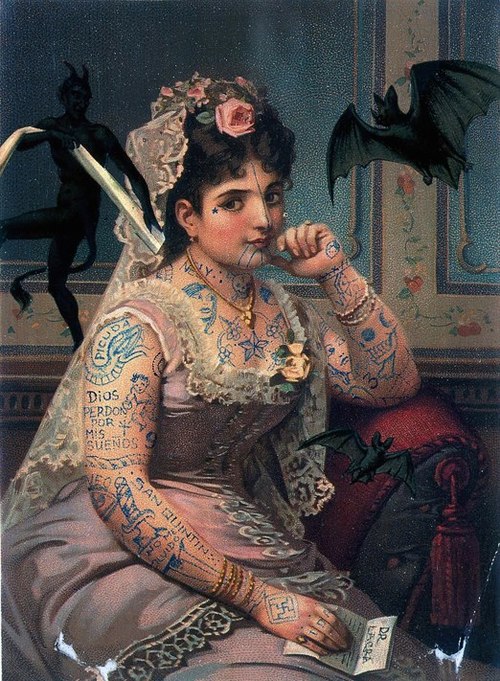 The Top Ten Indie Rock Songs of 2013
2013's best indie rock songs combined simple guitar-strumming with emotive vocals and catchy piano riffs. What separates the top ten from the other great songs on the best indie rock list is usually something a little more, lyrically. While all the songs on this list and the previous top 20 Indie Rock Songs list will keep you jamming all year long, the songs below have the kind of lyrics that bear repeat listening. Either they tackle a more interesting theme, or their poetry puts a new spin on a cliche theme.
Paul McCartney was right: there's no shortage of good love songs, and yet here we go again. "Outright" (which, really the grammar snob in me feels should be two words) has twice the chance of becoming your latest addiction because it has two hooks. The fast-paced refrain may hook you, but I find the lines "I wish sometimes dreaming was as real as this feeling when I met you" just as catchy as the refrain, even if that line is also grammatically problematic (alas, no one seems to remember the English subjunctive these days).  Theoretically, if a CMOS snob like me were to like a song with this many grammatical errors, it would have to be a pretty good tune, eh?
The Neighborhood's starting to gain chart success in Oakland for their beautifully narrative song "Sweater Weather." The reason it's not on this list is that it topped my best-of indie music list last year. (If you've been here before, you know I try to stay ahead of the radio). "No Grey" didn't catch my affection right away, probably because I loved "Sweater Weather" so much that it was hard to follow up. But I found "No Grey" creeping into my subconscious, found myself singing it even before I remembered who wrote it or the name of the song. It deals with a common theme among up-and-coming rock bands: balancing art with commercial success. I love "No Grey" musically, but it gets extra points for tackling a more interesting theme than boy-meets-girl.
Throughout 2013, I knew Daughter would be on this best-of 2013 list, it was just a matter of deciding which song. In some ways, though they're so different as to not truly be the same genre, Daughter reminds me of The XX. The latter makes dreamier songs while Daughter's music is more plaintive and folksy, both have mastered the art of subtlety. You'd be forgiven for not noticing there's both a harp and a violin on this track, as the bare bones of "Youth" are Elena Tonra's voice and a simple guitar melody.
Daughter's music is sad, intimate, and the lyrics pull you in. Perhaps the perfect counterpoint to a couple who fell in love listening to Bon Iver is a to listen to Daughter when they break up. "Youth" is the song that captures this the most, with the beautiful idea that all the hipsters are drinking and smoking to set fire to their broken hearts:
And if you're still breathing, you're the lucky ones.
'Cause most of us are heaving through corrupted lungs.
Setting fire to our insides for fun
Collecting names of the lovers that went wrong
A touching song that captures a moment, like a flame wavering in the dark. If you love "Youth," you'll enjoy the rest of If You Leave the album's only flaw is that it's too short.
Portugal. The Man has partnered with star-producer Danger Mouse to put out a terrific album with Evil Friends. These aren't grab-you-by-the-neck songs nor do they get you with a pulsing rhythm. "Modern Jesus" is, not surprisingly, an atheist anthem (not the first to grace this site, see "Atheist Funeral" from 2011). When the drums and piano come in on the refrain, all that bass I've become accustomed to feels unnecessary. Like "Youth," "Modern Jesus" is another simple song that rewards with straightforward but elegant lyrics and a perfectly balanced arrangement.
There are so many good tracks on Evil Friends, including the title track and the equally-satisfying "Creep In A T-Shirt."
I'm a fan of every project Jon Fratelli has been involved in, from The Fratellis to his solo work to Codeine Velvet Club. Most of The Fratellis songs are about wine, women and song, with the wine replaced by something heartier and rustic, as more fitting to a rock band from Glasgow, Scotland.
"Seven Nights Seven Days" is just the kind of upbeat, rousing number that The Fratellis excel at. It's the kind of thing you could imagine playing in a barn, with much stomping and beer-spilling.

Like most feminists of a certain age, Le Tigre is one of my favorite bands. Most fans of Bikini Kill know Le Tigre, but Kathleen Hannah's other project The Julie Ruin is less famous. It lacks the dance-sound of Le Tigre, but doesn't have all the intensity of Bikini Kill's punk rock sound.
Still, to truly understand any of Kathleen Hannah's work, you should view it through the lens of the punk aesthetic. Hannah's music is not for quiet contemplation; it's made to be shouted by gaggles of riot grrls, shaking their fists and bouncing up and down. There's always a message behind the song, but the lyrics, rather than going for complexity focus on the tribal energy to outfit a mob of pitchfork-carrying feminists. "Ha Ha Ha (Armageddon)" is just such a song, and the best on an album full of them.
Other highlights on the album are "Oh Come On" and the title track "Run Fast."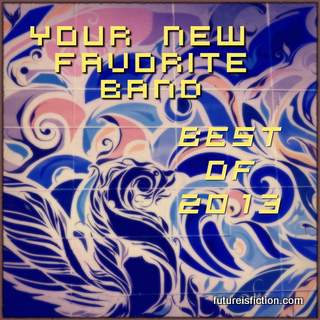 From the start the violin trembles and the vocals have a driving  intensity appropriate for song whose refrain reads, "I will lift her love and I'll break your spirit, I will dig a hole and I'll throw you in it, only time will tell if we're all just cynics on the run." Despite the rest of this list, I'm generally not drawn to slow acoustic numbers. In fact this song came up half a dozen times before I truly stopped to listen to it. I had one of those moments: Whoa. This is a really good song. It's why I sometimes give songs multiple listens, as a strummer like this can get lost in the shuffle of catchy indie pop. The piano on "Battles" combines with guitar-thumping rhythm to build up to a perfect frenzy that's over all too quickly.
The Veils wrote one of my favorite songs of the millennium so far, "Not Yet." I've been waiting for years for them to come up with a song that is its equal, and at last they've found the magic again with "Dancing With The Tornadoes." Part of what I love about The Veils is the power and emotion on Finn Andrews's voice. The lyrics have a poetic quality, that somehow make the people in his songs feel real. Here she is "dancing with the tornadoes," an entirely a fantastical idea, but when he sings:
She has them tombstone teeth
And a stare so warm it could melt the snow
Skin as dark as the river bank
Hair pulled back tight like a violin bow
She loves the sound of rain
Cause she says it makes her feel just like a child
She goes out walking in her sleep
Every night the wind starts blowing wild
…I believe. Such exquisite details, sung with such intensity, how could I not?
When I hear a radio-ready song like "Riptide" I sometimes wonder how it hasn't caught on yet on American radio. But in fact "Riptide" is a big hit in Australia, where Melbourne'VVance Joy (James Keogh) calls home. In fact prior to founding Vance Joy, James Keogh was a professional athlete. You can be ahead of the crowd in jamming to this before it blows up stateside. That line "Closest thing to Michelle Pheiffer that you've ever seen" hooks me every time.
Big Data is a partnering of EDM-producer Alan Wilkis and Joywave's vocalist Daniel Armbruster. If you don't know Joywave, their innovative sound has made my best-of-the-year playlists every year since 2011, including the other half of this year's 2014 list.
"Dangerous" is catchy and, like the rest of Arbruster's work, defies genre. Is it EDM? Is it hip-hop? Is it electro? "Dangerous" takes advantage of it's pop chops to trick you into thinking it's a much simpler song. At first blush it sounds like just another love song by just another pop singer with an overly-inflated ego:
I bet you didn't know that I was dangerous
It must be fate, I found a place for us
I bet you didn't know someone could love you this much
But dig a little deeper into the lyrics and you find that "Dangerous" is a song that leads a double life. It's much more about the troubling era of big data, where we share all and sell our lives off to advertisers. It's about the NSA breathing down our necks. Outside of the refrain, the song is dripping with self-aware paranoia:
Because they know, what I've been hidin'
They're right under my bed, they're in controlHere they come, yeah here they come
Out of the shadows
If you think that my interpretation is over-reaching, note that the video is an anti-consumerist parody of the marketing for a new sneaker.
Big Data – Dangerous music video
Even more telling, Big Data have released a second video "Facehawk," which allows you to connect your Facebook profile. The Facehawk video actually pulls content from your feed into the music video, in order to demonstrate just how much info we're all sharing there. For cleverly hiding real social commentary in a clever, catchy way, "Dangerous" wins the top spot on my Best Indie Rock of 2013 list.
This Ties Up the Top Songs of 2013
This post concludes my top songs of 2013 list. The list has included 20 songs each in the categories of indie rock, indie pop/electro and EDM/dance music. That's sixty of the best under-the-radar songs to round out your personal playlist. I could have included more, but I strive to keep the list short so you really are getting the best. Yet, I'm sure your favorite songs of 2013 are different from my own. Don't be afraid to let me know in the comments.