Best Indie Rock of 2011 PART I
So begins at last my list of the finest songs of 2011. Last year I was all upset about the whole idea that one could even begin to honestly determine the very best songs put out in a year. Not because tastes differ too greatly, but because there's just too much good music.
This year I realized I could have thrown together a list in late December, which is what everyone wants. No one gives a damn about 2011 in February, right? But for some reason I couldn't stop myself from pouring through everything I'd played on my radio stream, in search of something I'd missed. Some time in January, I realized that I don't do this for you (sorry, readers). I do it for me, so I can be sure nothing gets lost in the music world's relentless drive toward newer-better-bolder. So these songs of 2011 may be five minutes ago, but they're worth looking over twice.
The Best Indie Rock of 2011 PART I
There's just too much goodness to fit in one post. In no particular order…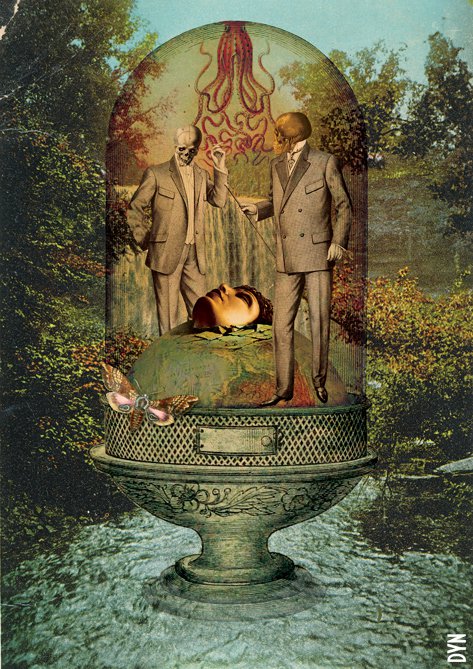 Image thanks to http://ginamyte.tumblr.com
Dark, dirty, husky, sexy. "I'll Be Your Man" is a song that would fit in on the True Blood soundtrack. Ann Calvi's voice purrs against a guitar that croons like a desperately pleading lover. This song is so hot that at the 1:30 mark it actually sizzles.
I wonder if the "game" that Santigold and the Boys sing about is the corrupt system. It's fitting that Beastie Boys should work with Santigold: both are vaguely socially conscious and both are pushing the boundaries of hip-hop into new directions, directions that seem particularly popular with indie rockers. While I don't know if your local rock station would play this bopping reggae beat, I know smooth melodies and Bob Dylan references will win you fans beyond the pop music set.
A catchy, upbeat piano hook and subdued vocals make this 2011's song-to-dedicate-to-your-crush. With only three songs and no label representation, it's impressive how much hype they've generated. This is one band to keep an ear on.
"Safe and Sound" is my current obsession. Every time I hear it I like it even more. Its not often that horns make a pop-rock song, but the trumpets make this single soar. Let this one get in your head and you'll be wanting it all the time…pretty sure there's a yo' momma joke in their somewhere, but we have other songs to get to.
Childish Gambino – Let Me Dope You (Travis Wide Remix) (4:12)
You may wonder what this hippity-hopper is doing on my Best Indie Rock list. Well, the lilly-white faces and asses behind YourNewFavoriteBand lack the chutzpah to even pretend to know what the best hip-hop of the year is. But I do know that this fast-rapping, clever gent had to go on my list somewhere. He tends to have lyrics that court the hipsters (like, "girls from Williamsburgh, that's my fucking kryptonite" or "I got the tortoiseshell frames and the argyle" or making a reference to Ariel Pink's Haunted Graffiti), and he tends to rap over indie rock favorites like Sleigh Bells, Neon Indian and Grizzley Bear. So maybe Donald Glover isn't so out of place on this list after all.
Bottom line is this: the puns and pop culture references will go breezing by faster than you can keep track. If you're one of those who doesn't like when rappers hype themselves up, Gambino may irritate you at first. But know that bragging is a long-respected tradition in both poetry and hip-hop, and Glover's comedy pedigree does it better than most.
I put one of their songs here, and another one on the "Best Chillout Music of 2011" list. Cults are so light and airy that you could pogo to it or just bliss-out smiling. Childlike vocals, bells and lyrics like "I could leave you here to stay inside dreaming" make this the happy-go-lucky album of the year.
If you need a walloping dose of medicine to go with the sugar on that Cults track, "Atheist Funeral" is for you. It's a droll rockabilly tribute to the atheists. The guitar croons like a hound and the lyrics are anthemic without getting preachy.
Sweden has been producing some fantastic electro, but that's not all the little country is good for. "Can I Still Dance" is an indie pop song with enough energy to make the "Hep! Hep! Hep!"s not sound out of place, despite the distinct lack of ska. I love a song that tackles a new theme in a world of cliché, and this one gets bonus points for that: everyone has a song that their ex got in the breakup. Dance and Forget wants to know, "Can I still dance to this song, even though you took it with you?" How they manage to be the first band to sing about this when we've all been there is pretty remarkable. The lead vocalist shows off her range while the bass and guitar do such a delightful Tango.
"He Gets Me High" is Heart's "Magic Man" for 2011. I was a little hesitant to get behind this album because it treads on ground the Raveonettes have already covered, but again and again I found myself coming back to several songs from their two releases this year. If you like shoegaze or if you like the California beach sound but wish it were a little darker, this is the 2011 album for you.
Whatever your expectations are for a band from Copenhagen, Denmark, they probably don't sound like The Eclectic Moniker. Unless your grasp of geography is truly weak, you probably aren't expecting the bongo-banging delight that is "Easter Island." Between the steel drums and a melody that could have been carved from a calypso CD from the Sharper Image, the only signs that they are the Nordic-brothers of Kings of Convenience are the beautiful harmonies and the swelling synth that sneaks up at the end.
There's a story going on in this song that makes you want to listen a little closer. But until then, you won't be able to resist singing, "He was looking at me like, 'Whoaaah,'" because how fun is that for a refrain?
Eyes Lips Eyes – Tickle (3:49)
The lyrics are cute and the singing is lovely but the greatness of this song comes from that fast-strumming guitar that licks the side of your face like a friendly pup.
Foster the People – Helena Beat (4:35)
Foster The People – Houdini (3:19)
I know you are just sick of hearing Foster the People. At least where I live, corporate radio has ruined "Pumped Up Kicks" by force-feeding it us, until the phrase "Better run, better run, faster than our bullet" inspires me to bug out my eyes like head bratty Alex in a Clockwork Orange. Because isn't a bit like that baddiwad veck who's tied down and forced to take in the same media hour after hour? So I sense that many are feeling some resentment towards the object of this overplay, which is a shame because Foster the People has put out a really fun album. Here are two other songs I enjoy as much as I did "Pumped Up Kicks" (before radio ruined it). Pretend it's the latest from Passion Pit to clear your mind of prejudice. Check back at the end of the week to get all these batched up as a torrent file.