There's still a lot of confusion about net neutrality and why it matters. And no wonder people are confused, even the media often gets it wrong. Take for example this recent statement from Real Time With Bill Maher.
There's a big misunderstanding about what net neutrality actually is. What's happening is you have certain companies like Hulu and Amazon, they're streaming videos, and that actually takes up a lot of bandwidth. And so what they're trying to do is make it such that those people pay more. Why should they pay as much as the woman on Etsy selling hair bows?

The point of regulation is not to be neutral. It's to protect the little guy.  It's to create competition. Where we don't have competition right now is with broadband providers. There's very few of them. We need to have more competition in this space so that all of this flow continues to flow. I actually think a lot of politicians don't really understand the issue. People making the rules really need to be under 32 to get this right.
Monica Mehta on Real Time with Bill Maher, proving she is over the age of 32
Bill Maher goes on to verify he too has no idea how the Internet works with two simple words, "good point."
Nope, noppity nope. Mehta's heart may be in the right place, but her facts are painfully wrong. You can listen to Monica Mehta's quote on net neutrality here, it begins at 47:30 and goes on for a minute…one little minute, and yet this statement is riddled with problems.
Now to unravel all the ways she got it wrong, so you don't make the same mistake.
1. Mehta is Confusing a Web Host With an Internet Service Provider (ISP)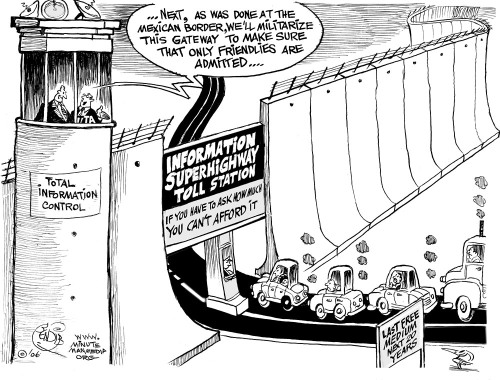 Big companies do pay more for streaming video. They pay that money to their web hosts, which provides the computers where their websites live. Granted, a big company like Netflix probably owns their own servers, but they are definitely paying a lot more for bandwidth than some seller on Etsy.
(Further showing her lack of clarity on this, the gal on Etsy pays $0 to a web host—instead she pays Etsy to use their site and then Etsy pays a web host, but that's nitpicking and besides the larger point.)
Every person who visits a web page is downloading data from the web host, so the more visitors a site has, the more they will have to pay in bandwidth fees. These transactions are between the company and the web host, they have nothing to do with the Internet Service Provider (e.g. Comcast).
Comcast is not hosting the sites for these big companies, they simply provide the pipe that sends it into your laptop and living room. They are a middle man, and in the tradition of middle men everywhere, they now want to charge extra fees. Net neutrality is about not allowing them to do that.
2. Those Opposed to Net Neutrality Aren't Advocating Government Regulation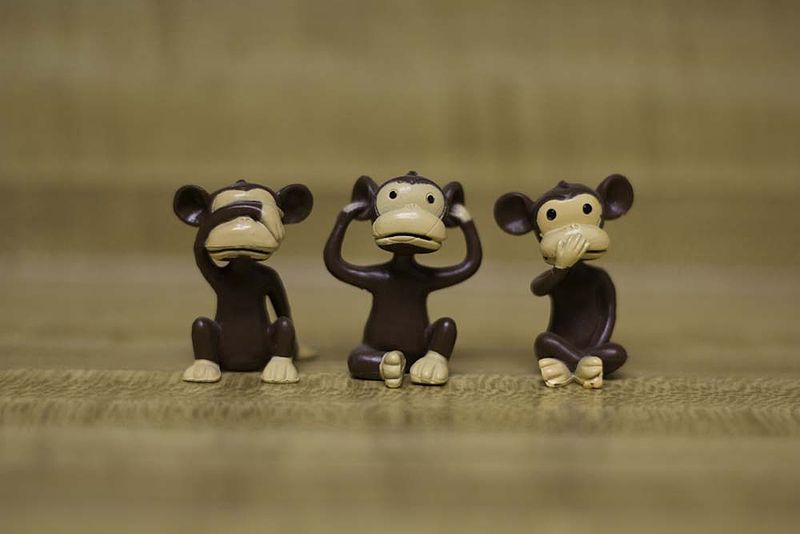 This isn't "government regulation" any more than it is when we cover our eyes and allow factory farms to self-regulate. So when she says "the point of regulation is not to be neutral" she is further confusing matters. Comcast is not a regulator. They are a business, looking to profit.
In this particular case, they want to charge Netflix more because Netflix competes with them as a cable provider. It would be like Barnes & Noble marking up the price on all copies of The Idiot's Guide to Amazon.com. That's all fine and dandy until Barnes and Noble is the only bookstore in town, which is the case for most Internet Service Providers.
Which leads us to… Continue reading Four Net Neutrality Fact Fails on Real Time With Bill Maher…In Under One Minute →