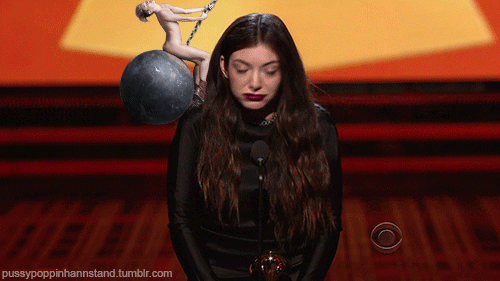 2013 was another good year for dance music. In narrowing down this list, I focused on songs that capture the genres and artists of the zeitgeist…at least as it appears from my weird indie hole in the wall. Thus, there is no Miley Cyrus here, but I was more likely to include Lorde than a comparable remix that felt out of time. Despite such considerations, I think this list has more retro remixes than any previous year. Could it be that 2013's producers were daydreaming of the sexual revolution? I'm just gonna assume its so.
First posted in April 2013 by Earmilk
Normally I don't go for a song that's so house-y there's a sample of a dude shouting, "BASS." What hooks me on this one is the way they lengthen her vocals, so it sounds like she's just holding that note for half of forever. It has a dreamy quality too, not as in dreamwave, but as in mystical. There's a melody in there that could have been ripped from a New Age meditation CD. It's positively other-worldly.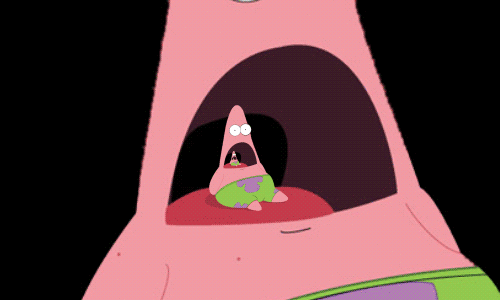 First posted in August 2013 by Kick Kick Snare
Wait, is that a banjo? That breaks into a sick synth? Why, yes that's precisely what happens at 1:20. Bonus points to Hyperbits for remixing a nifty up-and-coming band.
First posted in April 2013  by Hilly Dilly
If you run out of coffee, this rousing number may be the thing you need to get you moving in the morning. Gorgeous harmonies over light tinkly keyboards and so many washes you'll think you're in the shower.
First posted in September 2013 by No Nací en Manchester
"Leave your high heels, on I love it."
If that St. Lucia remix was a little too chipper for your taste, have a bite of this dark, sexy number with some serious bass."When the Night Is Over" sounds like the kind of song you'd first hear while meeting your new favorite one-night-stand on the dance floor. But it could easily become the kind of song you sing along with on your favorite dance mix. If you wondered what the heck Aeroplane was up to in 2013, it's because the fellows behind it split. Stephen Fasano of Aeroplane is now The Magician. I hope he plays this name for all its worth: the tux, the rabbit, the wand.
Thanks to Earmilk for being the only blogger of 2013 to share this track. August 2013
For those of you who don't know JD Samson, s/he's the beats behind every feminist's favorite underground electro performance artists. I favor musicians that are a little subversive or queer, even when the music isn't, so there may be some bias here. But this is a groovy, simple disco number that pleases me every time it pops up on my playlist. It's not a 3 a.m. song, but it's one of 2013's best early songs. The odd metaphor, "My love is so deep it goes all the way through" will get folks flirting.
Only posted in November 2013 thanks to The Music Ninja
I'm not going to get into whether Lorde is an indie musician gone pop or whether she's a pop star faking indie. Regardless it's obvious that Lorde is 2013's biggest teen sensation, grabbing the attention of hipsters and yuppies alike.  "Royals" was all over the radio and, though it is a silly pop song, on a deeper level I think the lyrics resonated with the zeitgeist. The song isn't particularly danceable, yet it was so wildly popular last year that it brought a lot of people to the dance floor. Thus it seemed fitting that the very best "Royals" remix wind up on a best of 2013 list.
I listened to every remix of this song I could get my hands on, and then did the same process all over again at the end of the year. Both times, there were really only two remixes that got my attention, this one and the "Royals" remix by San Francisco's Wild Boyz!. I was surprised that while some of the other remixes had thousands of reposts and likes, this remix only got posted once, on The Music Ninja. So, while I'm confident it's the best, I'd love to hear your favorite "Royals" remix of the year—and whether you think this one tops it.
First posted in June 2013, also by The Music Ninja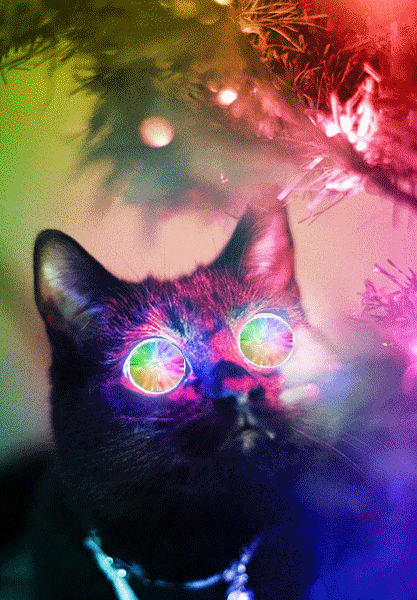 To me the biggest musical innovation of 2013, at least for EDM, was the growth of trap music. It seems to pick up where dubstep was beginning to become tiresome, and merge with exciting new directions in hip hop. Team Bayside's remix is a fine example. It's a little bit dubstep, a little bit electro, and a little bit hip-hop, combining all synergistically into something better, newer and heavier. It takes a somber hip-hop song but adds the sonic trills of electro with the dark whooba whooba bass of dubstep. This is a 4am song for club revelers long past sober, ready to dance dirty and do all drugs mama warned them about.
First posted April 2013 by Earmilk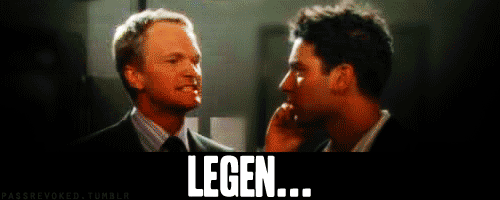 Speaking of late-night druggie songs, here's a familiar favorite with a drop that will hit you like a ton of bricks. Reggae lends itself well to dubstep, and this Toyes song from 1983 has been just begging for a truly solid remix. Last year it got its comeuppance. I wasn't sure if the remix was truly from 2013, so I asked Terravita on Twitter, and he replied "some time in 2013," an answer vague enough to make me think he's been taking advice from a man in The Toyes. If you've had just about enough of dubstep, the Smoke Two Joints Terravita remix may just have you changing your mind. His wobbly makes that simple reggae guitar melody sound epic. Sick-sickity-sick.
Queen – We Will Rock You (Kiely Rich Remix) (3:37)
And speaking of epic songs from the days of yore, everyone loves a Queen remix and this Kiely Rich take is no exception. You'd think a remix of a classic song everyone loves would be a no-brainer, but such remixes tend to fail more often than not. The drunks get surly when they can't sing along, thus too many DJs ruin a classic with too many chops and cuts. The Kiely Rick "We Will Rock You" remix does slice and dice Freddie Mercury's vocals, but keeps the refrain chant-worthy, while mixing in some new magic to Brian May's guitar wizardry.
That's ten remixes for now, but once nap time is over get ready for the top ten dance songs of 2013.