Sadly I wasn't able to get tickets to the Bag Raiders, Classixx and RAC show a few weeks back. So I've picked up tickets to Fake Blood an Alex Metric as a consolation prize. And as consolation prizes go, it's sure to be better than a red ribbon.
Fake Blood
While last month's featured DJs are known for dreamy remixes heavy on synth, Fake Blood builds bangers.
My absolute favorite mashup of 2010 was when Coda Collins put Luciana's sassy vocals over Fake Blood's banging track "I Think I Like It". Coda Collins adds a sexy Bond-girl touch to the track, but the compulsively-danceable retro refix is entirely Fake Blood.
Fake Blood vs Richard Vission – I Think I Like That (Coda Collins Smash Up)
Another Fake Blood remix I love is their take on Hot Chip's "Touch Too Much". I like Hot Chip but their songs can be long or repetitive. Fake Blood's remix invigorates the indie pop track. You get the handclaps and the cowbell over a beat perfect for showing off some fancy footwork.
Hot Chip – Touch Too Much (Fake Blood remix)
You'll notice that Fake Blood picks some good indie tracks to remix too; one of my favorites being his remix of British indie popper Little Boots. He turns "Stuck on Repeat" into a ball-to-the-wall floor stomper.
Little Boots_-_Stuck on Repeat (Fake Blood Remix)
Alex Metric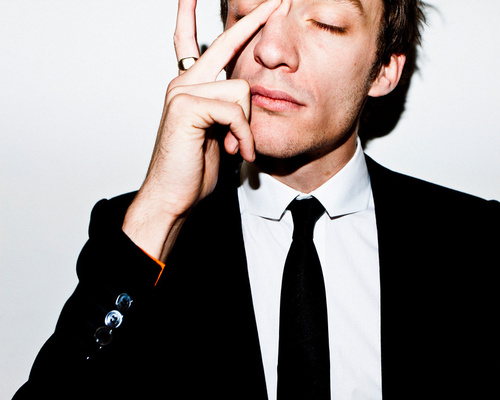 Alex Metric is no slouch either. All three of the remixes I want to share with you today are from indie bands, which adds to my favor. Partly it's music I already know and love but also I think there's more challenge to remixing rock music.
Well, OK, La Roux isn't rock music and a lot of people tried their hand at remixing Quicksand, but Alex Metric's remix was the best.
La Roux – Quicksand (Alex Metric Remix)
Likewise his arrangement of the much-loved and more-played Phoenix track "Lisztomania." I still like this remix better than any of the remixes or tracks off of their new album, and I know I'm not the only one because it tore up the floor when DJ Blondie played it at last month's Fringe.
Phoenix – Lisztomania (Alex Metric Remix)
But my favorite Alex Metric remix is of a lesser-known indie rock band, Reverend and the Makers. This is probably one of Reverend and the Makers's slowest songs, but Alex Metric reinvents it as a dark and gritty electro remix. This take on Silence Is Talking holds onto the best parts of the original: the horns, the long, moaning guitar, and the taunting British voice; everything else is new. Often I don't like when DJs chop up vocals too much but somehow when Alex Metric does it, it just works.
Reverend and The Makers – Silence Is Talking (Alex Metric Remix)

These remixes are several years old. I'm looking forward to catching up to what Fake Blood and Alex Metric have released lately when they DJ tonight at the Mezzanine.