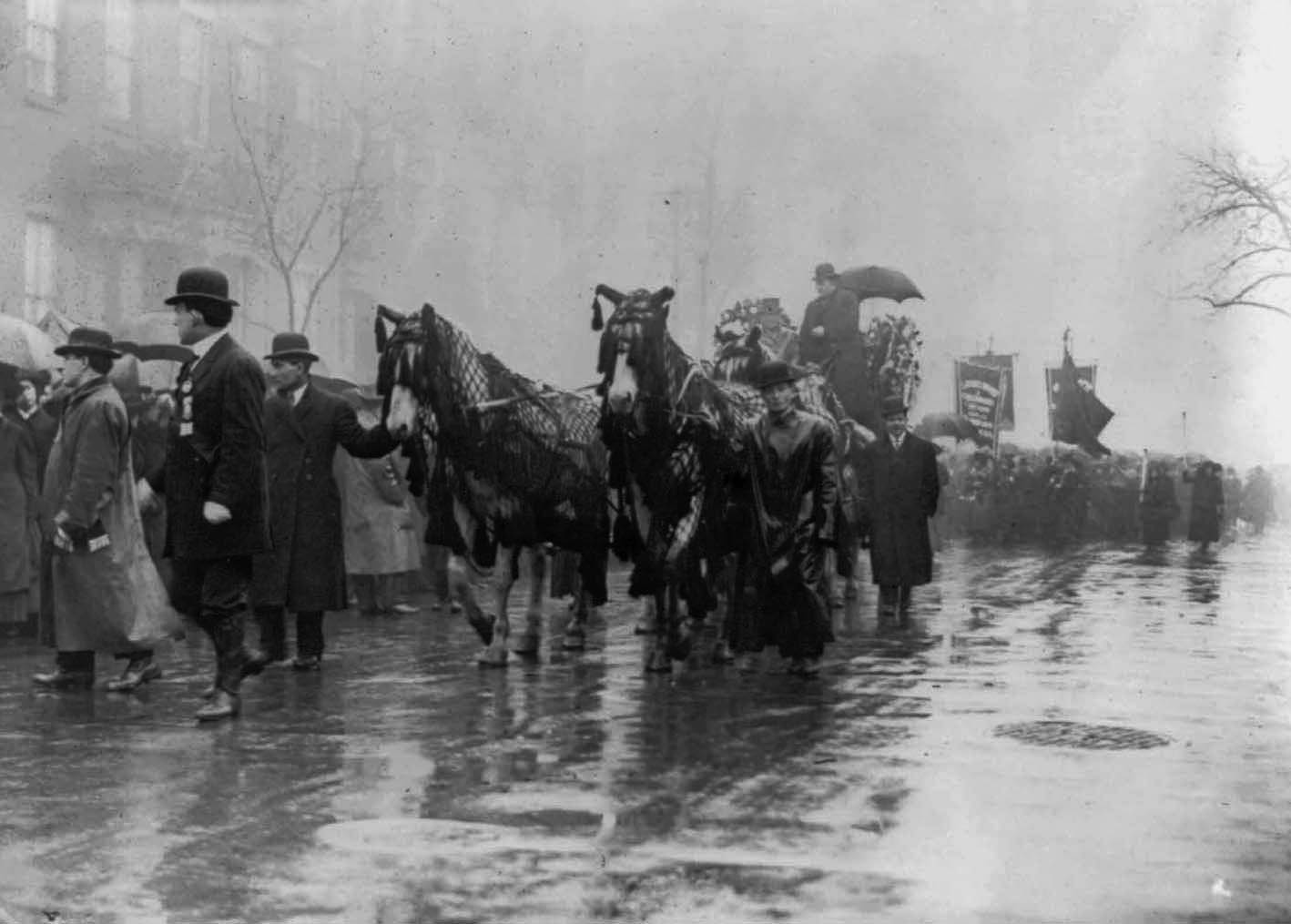 When we think of desperate people holding hands on a flaming building and leaping to their death, Americans are not generally thinking of the history of labor unions. But on March 24th, 1911, one couple held hands and lept to their deaths, to be followed by some 140 others, in the Triangle Shirtwaist factory fire. Bystanders watched helplessly:
Down below on the street, people started to notice the smoke billowing from the 8th floor. One of the bystanders observed a bolt of cloth come flying out the window and hit the pavement. Instinctively, he remarked that Harris was trying to save his best material. As the people on the street moved closer, out flew another bolt. It was then that the realization hit them that it wasn't bolts of cloth at all but bodies plummeting to the pavement below.
The thousands who watched as the workers jumped flaming to their deaths were instrumental in changing support in favor of labor unions and building codes in New York City. Years before the fire, the women who worked there went on strike to fight for better working conditions, little things like a 52-hour work week and unlocked doors on the factory floor. At the time, the concern about locked doors was that the foreman did so to prevent women from using the bathroom. After a month of striking, the women at the Triangle factory were not able to agree with the bosses on the important sticking points of having a closed shop and collective bargaining. They returned to work, still locked in the building from 7 a.m. to 8 p.m. every day.
A bit more about the fire, so that we can appreciate the tragedy that occurred a hundred years ago today:
Within three minutes, the Greene Street stairway became unusable in both directions.Terrified employees crowded onto the single exterior fire escape, a flimsy and poorly-anchored iron structure which may have been broken before the fire. It soon twisted and collapsed from the heat and overload, spilling victims nearly 100 feet (30 m) to their deaths on the concrete pavement below.
Continue reading One Hundred Year Anniversary of the Triangle Shirtwaist Factory Fire →