Now I understand why Florence and the Machine's album is called "Lungs." I haven't witnessed a performer hold a note that long since I saw EnVogue in the seventh grade.
I usually attempt to pay attention to all aspects of the performers but to no avail. She was captivating. As these photos show, Flo had my undivided attention. I managed to get two poor quality photos of the keyboardist and guitarist. I didn't manage to get any pics of the enormous harp. That thing must have been ten feet tall.
Not a lot chit-chat on stage. Part of her stage presence is a sense of drama, which doesn't go well with a ton of stage banter. She covered her face with a scarf and sang under strobe, like something that flashes on the screen in a horror movie. Then she could make that same dress light and dainty, her red hair swirling and bright. Someone in the audience gave her a mask and she wore it as if it were part of the act all along.
The audience at the Mezzanine was fantastic too, singing along to not just one or two but every song.
Early on she played Drumming Song and My Boy Builds Coffins (my personal favorite). She didn't play "Girl With One Eye," perhaps my only disappointment. She closed the show with You've Got the Love. For the encore she came out wearing hot pants and a t-shirt with a large image of Gene Wilder. I didn't have good photos of this, but I enclosed a crappy one. For the encore she sang "Kiss With A Fist" and "Rabbit Heart (Raise it Up)." It was lovely and all over too quickly.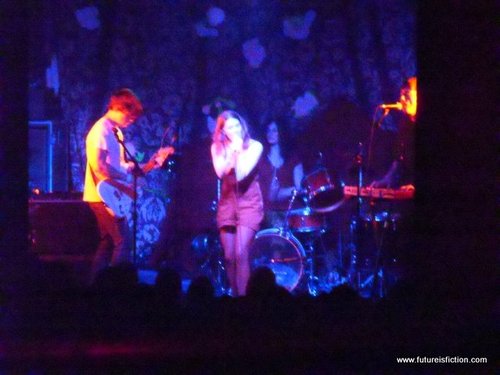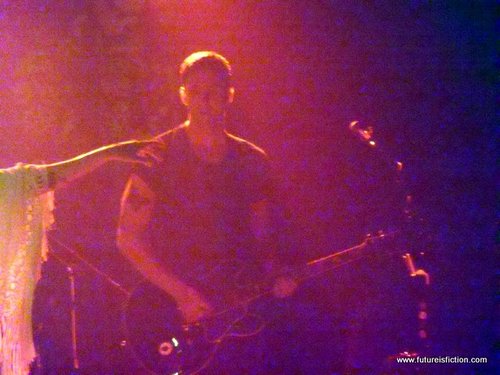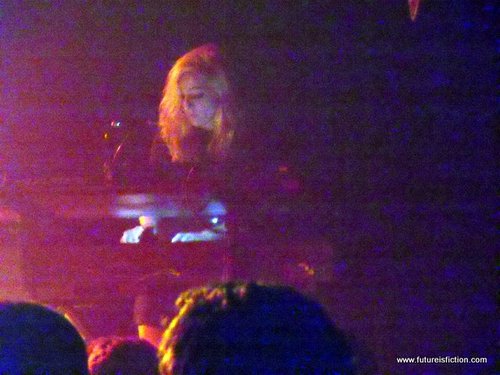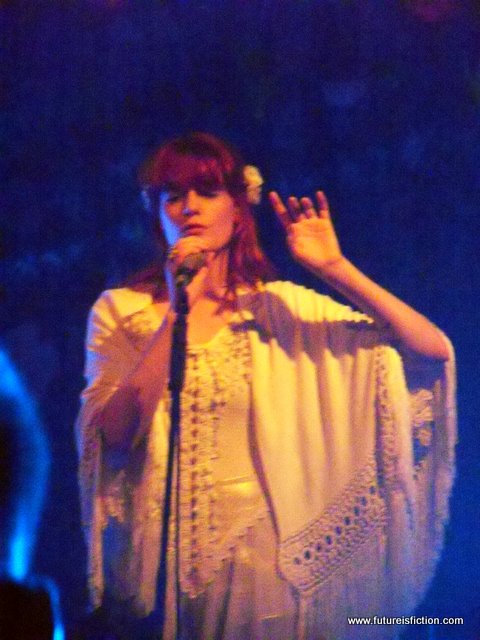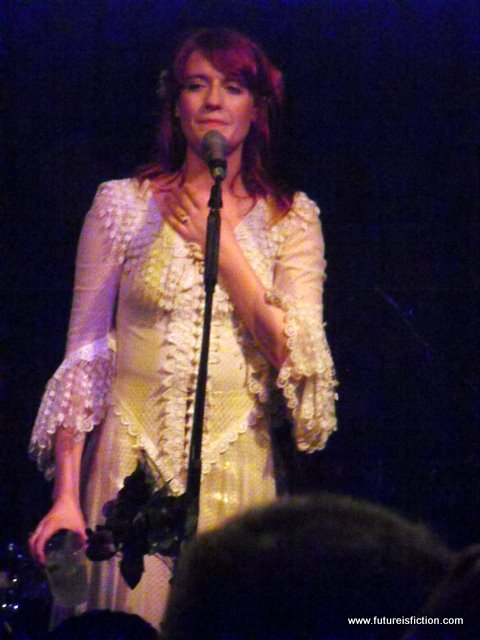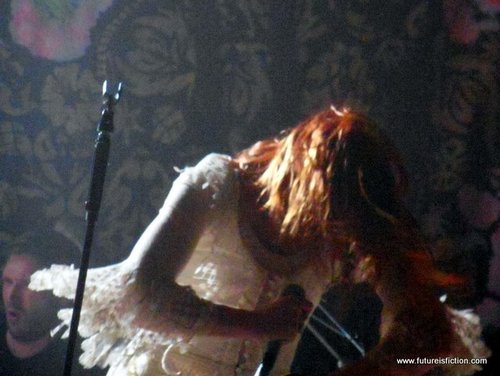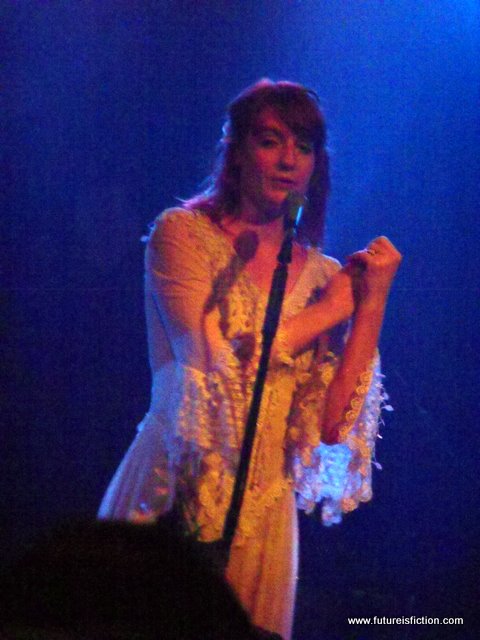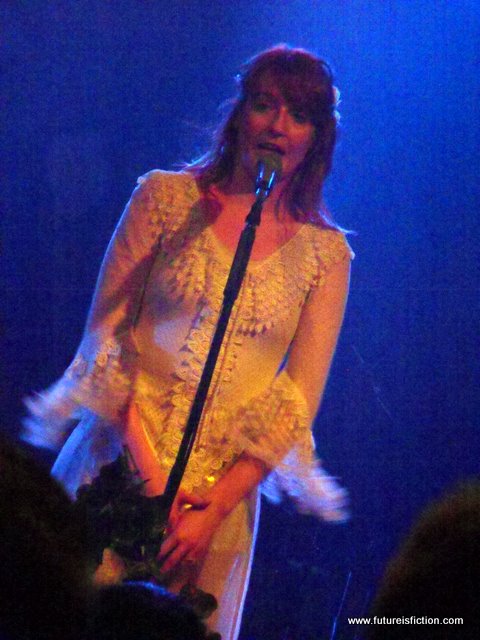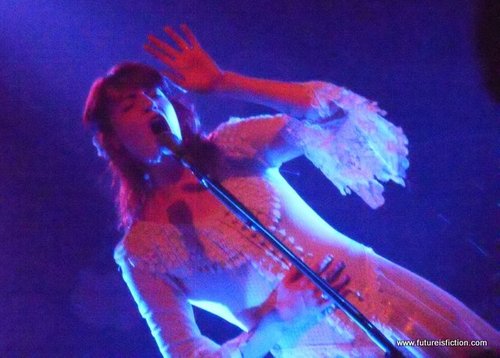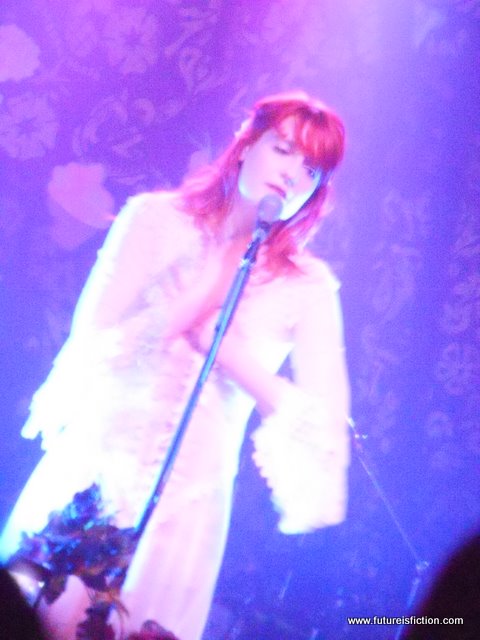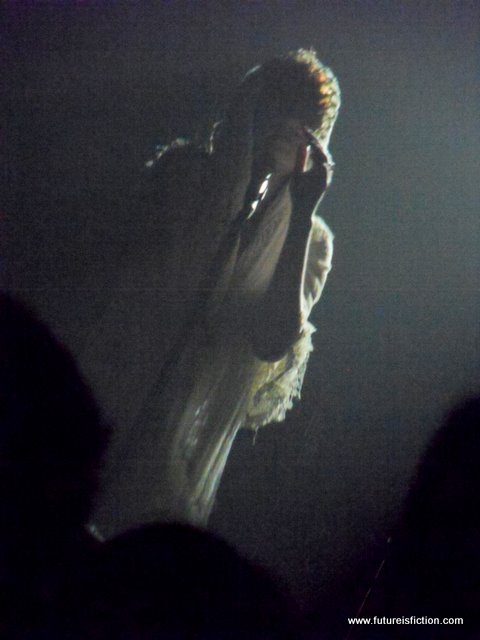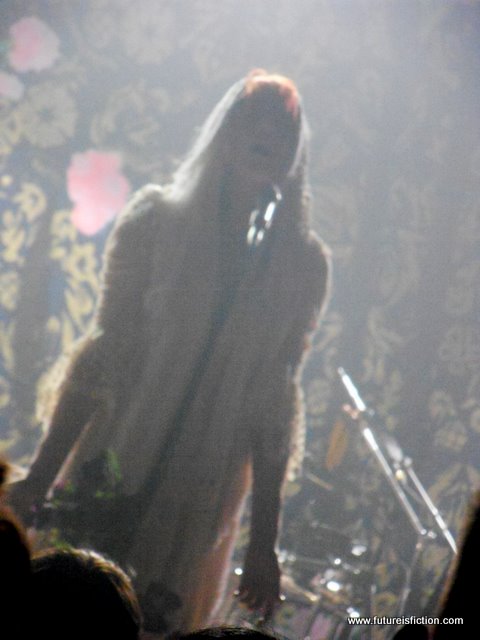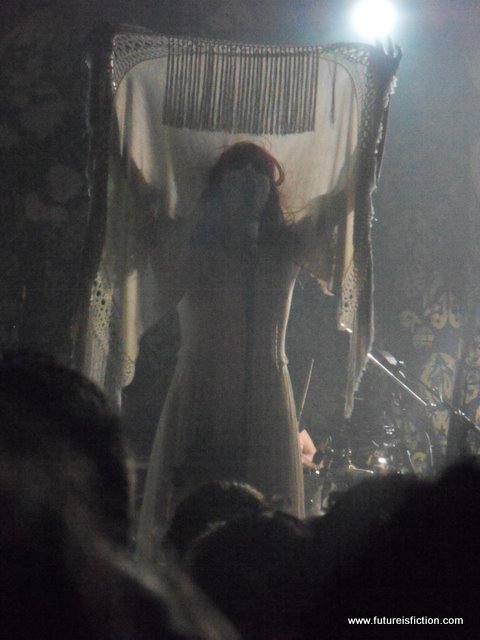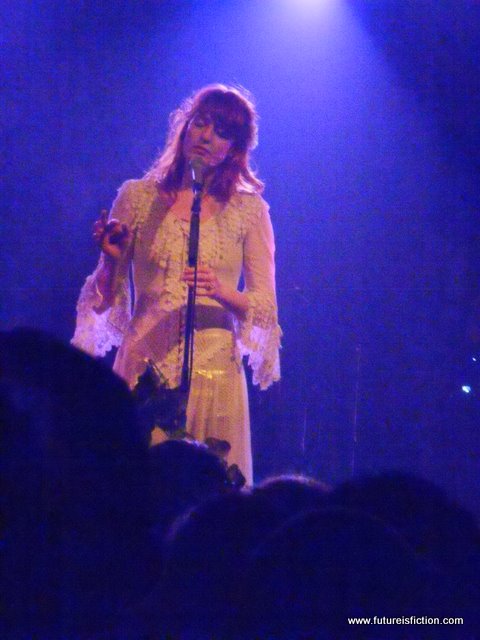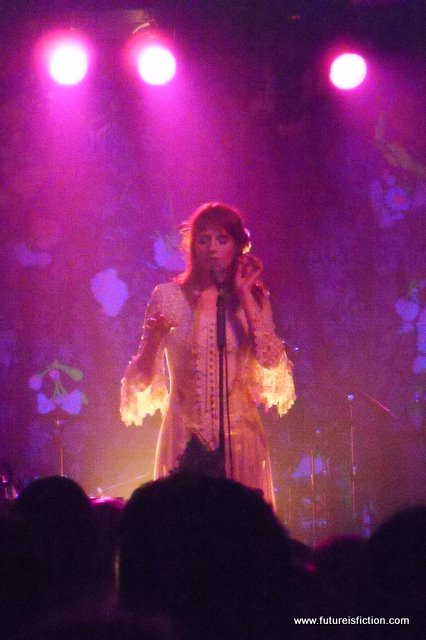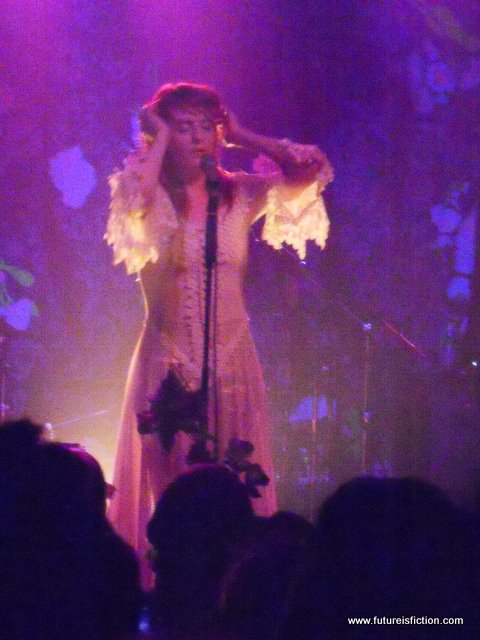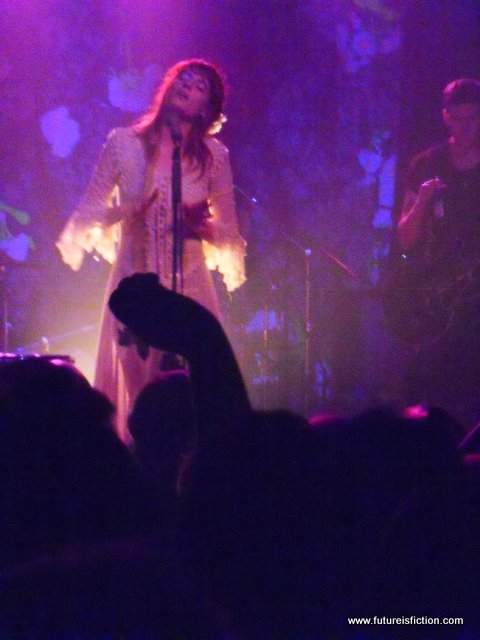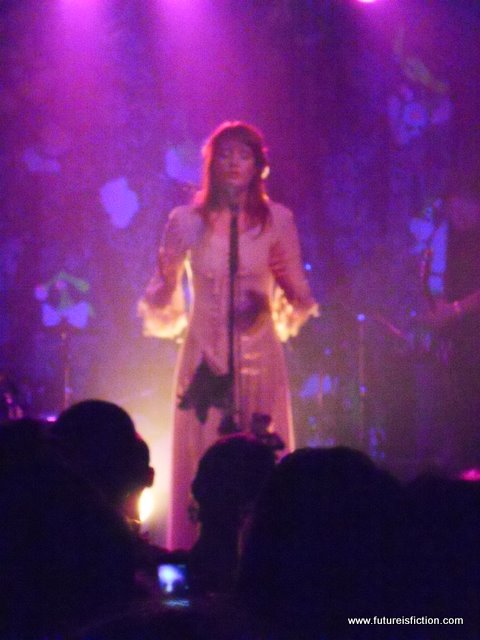 Rabbit Heart (Raise It Up) (Switch Mix)
by Florence + The Machine
Download now or
listen on posterous
Florence and the Machine – Rabbit Heart (Raise It Up) (Switch Mix).mp3 (8958 KB)

10 Florence And The Machine – My Boy Builds Coffins.mp3 (6909 KB)