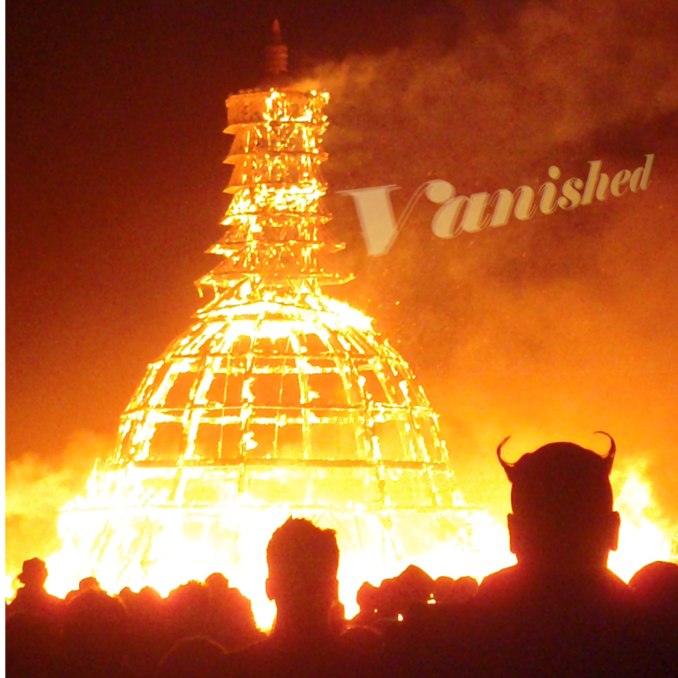 It's hard to wrap your mind around how big Burning Man is. More than 60,000 people, art and costumes as far as the eye can see, and farther. And all from participants: each group brought and made their own contribution. Once you manage to grasp the enormity of this homegrown six-mile city, a new concept slaps you in the face: by the end of the week it will all vanish without a trace.
After the Man has burned and the new burn year has begun, the final burn is always the Temple. It is here that burners let go all they've been clinging to in the past year. If they've nothing to mourn, Temple is a time to let go of Black Rock City itself. For by the time the sun has set on Sunday, the tourists have already left town. And after the Temple burns, the rest of the hardcore burners begin disassembling their camps. The family reunion is over. As the temple turns to dust, so does Black Rock City.
The Caravansary Temple During the Day
The Caravansary Temple at Night
The Caravansary Temple Burn
The Fall of the Temple of Grace
The temple fell in such a beautiful swirl, that many wondered if it was designed to fall that way. What do you think?
From my Burning Man dance mix