$&ADFYF@!#$% Stop everything! You know Protagonize, that nifty site where writers go to share their stories online? (You don't eh? Check it out.)
THEY PICKED ME AS THEIR FEATURED AUTHOR THIS WEEK. I'm so psyched. Look, here's proof.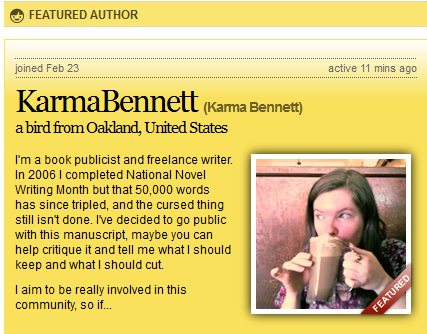 This must be what it feels like to get picked as Student of the Week in school.
What better time for you to have a look at the novel I've been posting there since February? Best to get reading it before there's spoilers everywhere.